The Texas Hill Country is filled with beautiful places, areas, and activities.
If you choose to leave the peace and tranquility of the Stronghold you will find many things to do in and around Bandera!
– Drivers of all kinds will enjoy some of the most scenic roads in the state. Often referred to as the Swiss Alps of Texas or Three (Twisted) Sisters, gas up before you hit the road since there aren't many gas stations along the way!
– Nature Enthusiasts will fall in love with the incredible Bird & Wildlife Watching, Hiking and Stargazing opportunities that abound at almost every corner.
– Horseback Riding, Rodeos and all kinds of Cowboy Fun can be enjoyed most every weekend.
– Hunters and fishermen, bring your sweethearts to rest, relax and get away from it all while you head to the lease.
– Swimming and Kayaking on the Medina River – enough said!
– There's plenty of shopping, dining & Nightlife and dancing opportunities in Bandera. too.
Check out the Cowboy Capital visitor's center website for more details & current events calendar here.
Places to Visit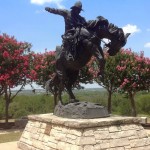 Kerrville is just a short drive away – with lots to do and see! The Kerrville Folk Music Festival is held every spring and fall for music lovers. Need a dose of western flare? Check out the Museum of Western Art. Jewelry aficionados can shop and tour the James Avery Visitor Center in the town where the legendary craftsman started.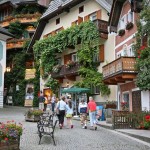 Fredericksburg, about an hour away, is home to the Pacific War Museum, Enchanted Rock State Natural Area, world famous orchards, vineyards, wineries and shops! And don't forget Wildseed Farms for a blooming spectacle!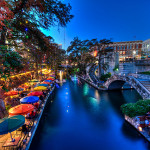 San Antonio is little more than an hour away if you can't live without the bright lights and big city. Visit the famed River Walk to shop and dine, or tour The Alamo for a large helping of Texas history.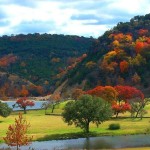 Utopia, Texas, a naturalist's dream, is nestled between Lost Maples State Natural Area and Garner State Park in the Sabinal River Valley.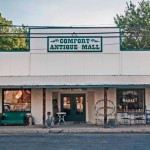 Comfort, TX – Comfort is known for its antique shopping, restaurants, as well as three local wineries to welcome you with a wine tasting. Comfort is home to Flat Rock Ranch for mountain biking, the Buckhorn Golf Course and the unique Texas Hill Country Distillery.